If you would like to have the opportunity to raise money as a promoter of the film and see it in a real movie theater, you're in the right place. Through our friends at Tugg.com, you can set-up a personalized movie screening of Run Free at a local theater in the U.S. You pick the date, time, and place, and Tugg will reserve the theater and handle all of the technical logistics. You just invite the attendees!
20% of all film profits are donated to Norawas de Raramuri to promote and preserve the Tarahumara running traditions in the Copper Canyon. If you would like to create a non-commercial event in your community, please visit the Community Screenings page of our website.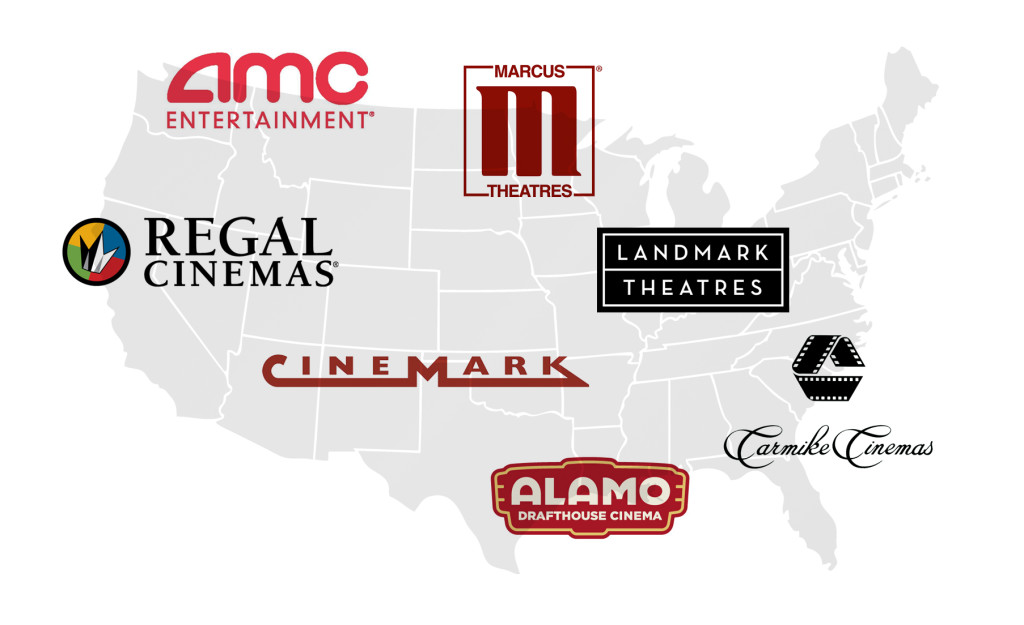 REQUEST A TUGG THEATRICAL SCREENING
How it Works
Once Tugg.com reserves the theater, they will create a personalized Event Page for your screening. This Event Page will provide all the details and allow people to pre-order tickets. Ticket prices are usually set between $10 to $15.
There is NO cost to request a Theatrical Screening of the "Run Free – The True Story if Caballo Blanco" in your community. There are NO hidden fees involved and multiple screenings can be requested for the same city. However there is one important requirement…
Although the theater is reserved for your screening, it is required that the screening pre-sell a certain amount of tickets within 7 days of the event date to be confirmed. This insures that the costs of the screening will be covered.
So, once your Event Page is live, it's up to you as the "Promoter" to spread the word to your community and let people know the event will only take place if enough tickets – the "threshold" – are reserved within 7 days of the screening. Once enough tickets are sold, your event will be confirmed and you can sit back and enjoy the show! If there aren't enough tickets sold, then no one will be charged for the reservation, and the screening will be called off.
To help you through the process, here's a step-by-step guide to create a successful Theatrical Event. If you have any questions, don't hesitate to reach out to the Tugg team at support@tugginc.com.
Step #1: Setting Up Your Screening
Please read our guide to Setting Up Your Screening to find all kinds of useful information to make your event a huge success.
Then, REQUEST A TUGG THEATRICAL SCREENING to get the process started.
It may take 5 to 7 working days for Tugg to correspond with the theaters in your area and work out the logistics launching your event page and ticket sales. Hang in there while they do their work. Tugg recommends picking a date at least 30-35 days in the future for your screening. This allows them time to properly schedule the event and you plenty of time to share and promote the screening. Because theaters are busiest on Friday & Saturday, we recommend that your screening be on a Sunday to Thursday evening at 7:30pm. Because the theaters expect their theaters to be more full on the weekends, the required minimum number of pre-sell tickets is ALWAYS higher on the weekends. Once your date is confirmed, you will receive an Event Page.
Step #2: Spreading the Word!
Once you've received your event page, it's time to spread the word and insure that enough tickets are reserved before the deadline!
1. Start by reading this page about Sharing Your Screening, which includes ideas for reaching out to your friends, family, and organizations via email, social media, and traditional outreach.
2. Tugg Messaging – Our friends at Tugg have created tools to help you communicate with those who reserve tickets – Check out this Guide to Tugg Messaging to learn how to message your attendees.
3. To help you along the way, we've created a few templates and guides for your use:
Email Templates for Family & Friends and Community Groups
Creating Your Facebook Event
Sample Facebook Posts
Sample Event Introduction
Sample Press Release
If you'd like to create a Facebook Event Page, you can use these images for your Banner and Profile Picture.
4. As your event's campaign moves forward, be sure to update attendees and potential attendees with new information about your event and the film using our:
Press Kit
Director's Statement
Film Images
Social Media Images
5. Work with your Charity Partner for the event. Ask them to share the event with their friends and followers via email and social networks. If you have contacts with local companies, ask if they would be interested in 'sponsoring' the screening by buying a block of tickets to give to their employees. This allows them to support a community event, help a charity, and give their employees a perk at a relatively low cost.
6. Let our team know about your screening by sending an email to: admin@runfreemovie.com. We will add your screening to our website & share it on Facebook!
Step #3: The Day of the Event
It is ideal to have a representative from your Charity Partner at the screening to say a few words before the film begins and to personally connect with your audience. We recommend sharing a short introduction just before the movie begins. Take a look at our At Your Event page for ideas on what to include during your introduction prior to the screening.
Take a picture of you and your audience holding a "Run Free!" sign. After the event, email your photo to admin@runfreemedia.com and we will post in on our social media accounts!
Step #4: After the Event
Now that your event is complete, you can follow up with your attendees by sending them a message with the Promoter Messaging tool on Tugg.com. You can use the Follow Up Message Template.
If you have any questions, Tugg's Promoter Walkthrough will guide you through the process of hosting a screening and getting the most out of your event! If you need more help, don't hesitate to reach out to the Tugg Team at support@tugginc.com.
REQUEST A TUGG THEATRICAL SCREENING