Sterling Noren – Director
Sterling is the Founder and Director of Noren Films, a digital film production company in Seattle, WA . Sterling's background includes over 20 years of experience in the film and video industry as a cameraman, editor, producer, director and writer of award-winning programs for the corporate world, the travel industry and broadcast television. Sterling has traveled across five continents and 50 countries and his films are a celebration of the intersection between adventure, travel, culture, nature, art and history.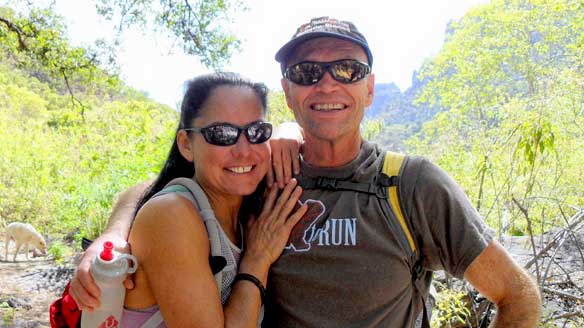 Maria Walton – Executive Producer & Co-Race Director UMCB
Maria Walton, of Gilbert, Arizona, is the Co-Director of the Ultra Marathon Caballo Blanco, and President/Chair of the U.S. Based Non Profit, Norawas de Raramuri (Friends of the Running People). Maria's diverse background includes 30 years of experience in the Hospitality Industry, Business Operations Leadership, and ten years of fund-raising for cancer research. As a Mother, coach, runner and motivational speaker, Maria travels throughout the United States and Central America to continue supporting the vision of Micah True by honoring the running traditions of the Raramuri families through sustainability of agriculture, nutrition and education projects.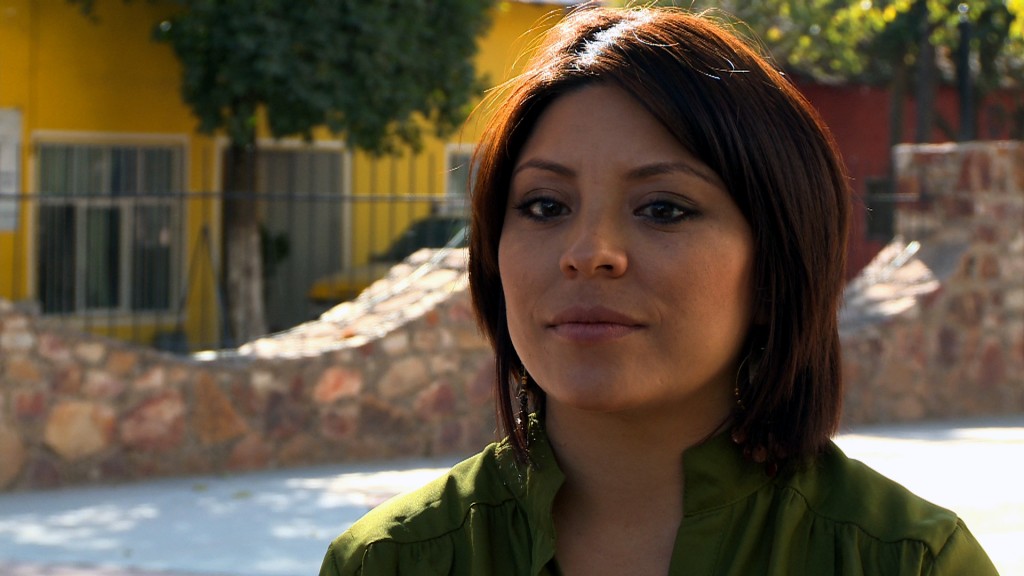 Cecy Villalobos – PR Mexico
Cecy was born in a small town at the bottom of the Copper Canyon. Cecy shares her love of the region and it's people by promoting the area a beautiful, safe and exciting tourist destination. As the Director of Tourism for the Municipality of Urique, Cecy is instrumental in promoting the race among the state of Chihuahua and throughout Mexico.
Josue Stephens – Co-Race Director UMCB
Josue Stephens is an avid ultra runner and traveling enthusiast. Josue spent the first ten years of life as a missionary kid in Mexico and Central America. Although mostly Scottish and Irish, he spoke Spanish as his first language. Once of age, he continued traveling to Central America and Mexico for adventure and to quench his thirst for the beautiful culture.
His dream has always been to work with the people of Central America in environmental and economic sustainability. When he began running ultra marathons, everything united with a complete sense of purpose and meaning. He developed a sustainable footrace on Isla de Ometepe, Nicaragua. He began working with the local economy, and created an incredible and challenging event at the same time. Since then, the little race on Ometepe has expanded to other events worldwide.
Josue and Maria Walton continue the legacy of Micah True as Co-Directors of the Ultra Marathon Caballo Blanco. This running festival includes guided hikes throughout the Sierra Madre Canyons, culminating with the final celebration in the small town of Urique, Chihuahua. This 50-mile foot race, is often described as "the greatest race the world has never seen."
Leslie Gaines – Producer/Sound
Leslie splits his life between Big Timber, Montana, where he is now a resident and Gainesville, Florida.  A veteran filmmaker, he has produced non-fiction films since 1990.  In 2009, along with his business partners, Becker Holland and Thomas Winston, he created the Expedition Wild series now airing on the National Geographic Wild Channel.  His first National Geographic program, Expedition Grizzly just won the Panda Award for Best-Presenter led film at Wild Screen in Bristol, England.  His multiple Emmy award winning series, "Expedition Florida" is distributed to over 110 PBS stations by American Public Television.  Leslie is a recipient of the Edward R. Murrow Award for feature reporting and was a finalist in the Jackson Hole Wildlife Film Festival.  His short film, "Ways of the Glades," with Seminole Tribal Chairman Jim Billie was an official selection of the Sundance Film Festival in 1999.  Leslie has produced films for clients including The Mandan-Hidatsa-Arikara Tribe of Indians, NOW with Bill Moyers, The Draper Museum of Natural History at the Buffalo Bill Historical Museum in Cody Wyoming.