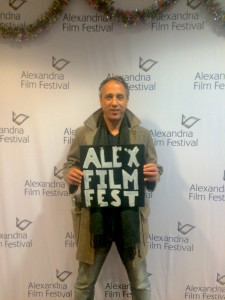 The award-winning documentary film "Run Free – The True Story of Caballo Blanco" will be screening at the 2015 Alexandria Film Festival in Alexandria, Virginia on Sunday, November 8, 2015 at 1pm. The director of the film, Sterling Noren will be attending the festival and available for questions and answers after the screening.
About the Festival:
The Ninth Annual Alexandria Film Festival returns to AMC Hoffman Theater 22, which will be the site of all ticketed events, with Beatley Central Library again offering free program to the public.
For the past six years, the festival has presented a diverse and imaginative array of feature films, documentaries, and shorts by U.S. and foreign filmmakers, including several works of Washington-area producers and directors. The festival's mission is to establish Alexandria as a venue for creating, exhibiting, and experiencing film by reaching out to local, national, and international filmmakers and to foster awareness of the cultural and educational value of cinema among Alexandria's diverse and influential audience.
For more information:
http://alexandriafilm.org